Home Renovation can mean different things to different people, from the renewal and restoration of a single room or part of a property to an entire building, inside and out. Whatever your requirements, we can provide you with the ideal solution.
Peace Of Mind
We appreciate most people rarely undertake substantial renovation work, however we have the experience and expertise to carry out the work efficiently and effectively to reduce your costs, minimise upheaval and provide you with the highest quality finish . We can answer any questions you may have and will also be happy to give you the contact details of other customers who have had similar work carried out.
Renovation To Minimise Mess & Disruption
In the event the property is occupied it's essential to minimise the disruption and mess to the occupied part of the property. We will always put down coverings to protect floors, carpets and furnishings if there is any potential risk. We will always treat your property and possessions with respect and care.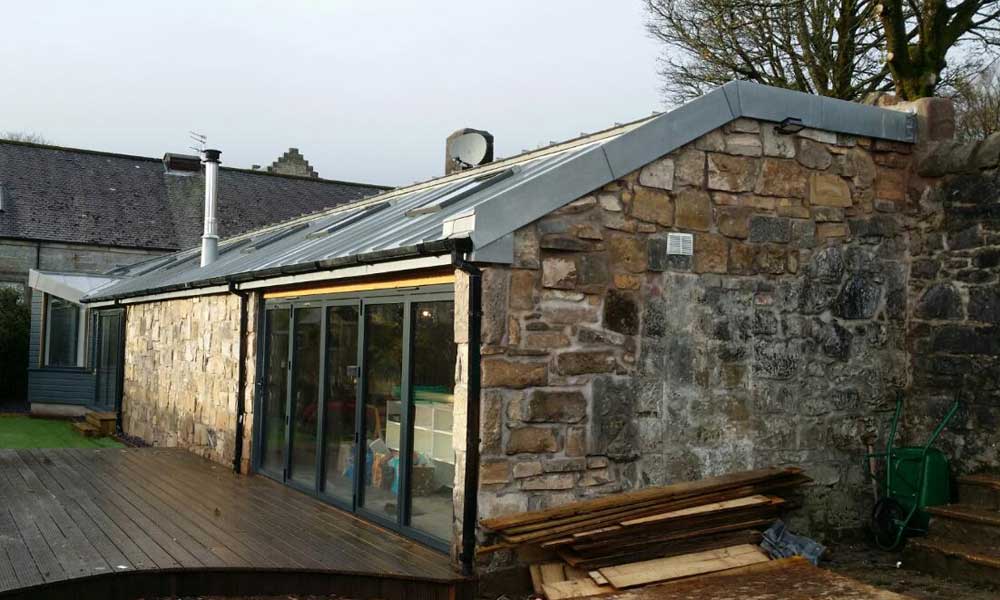 Planning & Organisation
To efficiently renovate either part of a property or a full building, requires the coordination of many elements starting with the planning the work and the organising of the delivery of materials and different work being carried out in the right order and without delays.
Clydewide Joinery take care of all the activities for you. Our planning is as meticulous as our workmanship and our organisation skills are tested and proven. All these elements ensure the smoothest coordination to minimise delay and expense.
Communication - Keeping You Informed
We will always keep you advised of what is happening, when deliveries are being made, when skips are arriving and being removed. We will also keep neighbours advised when appropriate, to ensure they are not inconvenienced in any way and so they have a point of contact should they need it.